INTEGRAL DESIGN, EXCELLENCE
AND CUSTOM-MADE SERVICE
DISEÑO INTEGRAL, EXCELENCIA
Y SERVICIO PERSONALIZADO.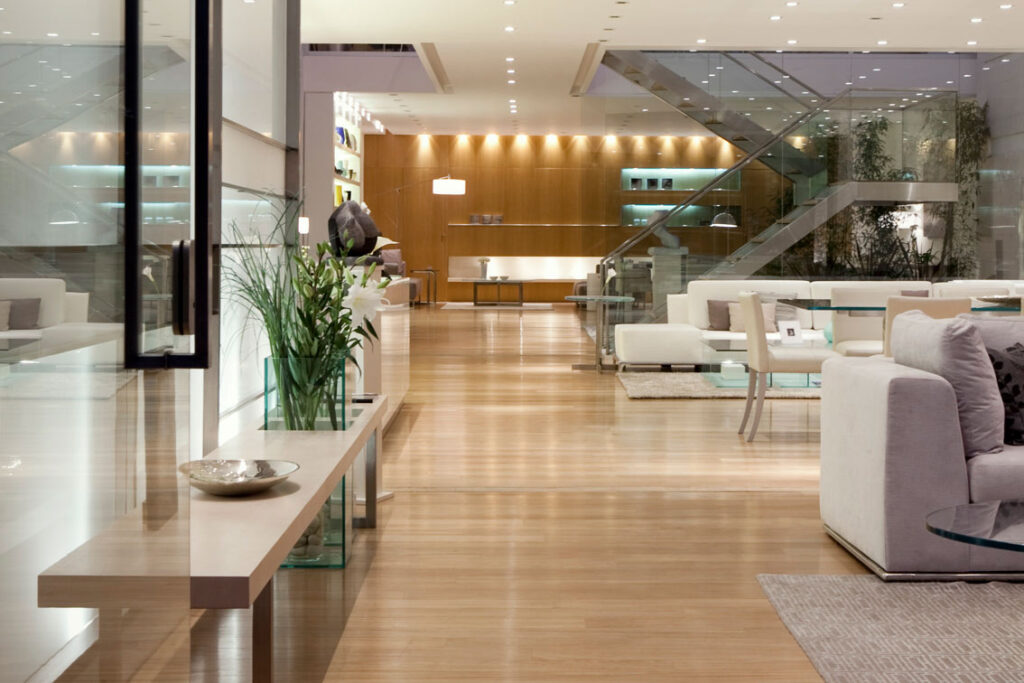 Our project lies in creating a space where the focus is on design and creativity: a prestigious architecture, design and decor showroom that offers innovative and exclusive designs, based on a holistic approach that encompasses projects on architectural, interior and product design both for residential and hospitality spaces, and for corporate offices and businesses.
Our clients will find everything necessary to equip their spaces, including furniture, lighting, rugs, and decorative or artistic objects.
Set in the heart of Palermo Soho, in a spacious shop of 550 square meters with a wide showcase facing Costa Rica Street, our showroom is visited in order to overview different spaces: a house, a living room, a family room, a bedroom, a desk, and even corporate and hospitality spaces.
Live In's distinguishing aspect is the integral vision of its proposal, including the architectural box, lighting, integral equipment, objects and art, but also the chance to develop customized designs and the work we carry out in projects from other professionals.
Live In concept is the integral design at all levels and neat and harmonious compositions, which may seem simple when in reality they are complex. We are interested in producing light, ethereal and sculptural furniture, able to maximize space and light. Lines are prominent and strong, and very vertical or horizontal.
We understand that what is modern can also be warm, everlasting. There is where fine materials—especially steel, crystal and wood—play a key role. We fundamentally believe that good design should be timeless.